Version Control
Comments
Log in with itch.io to leave a comment.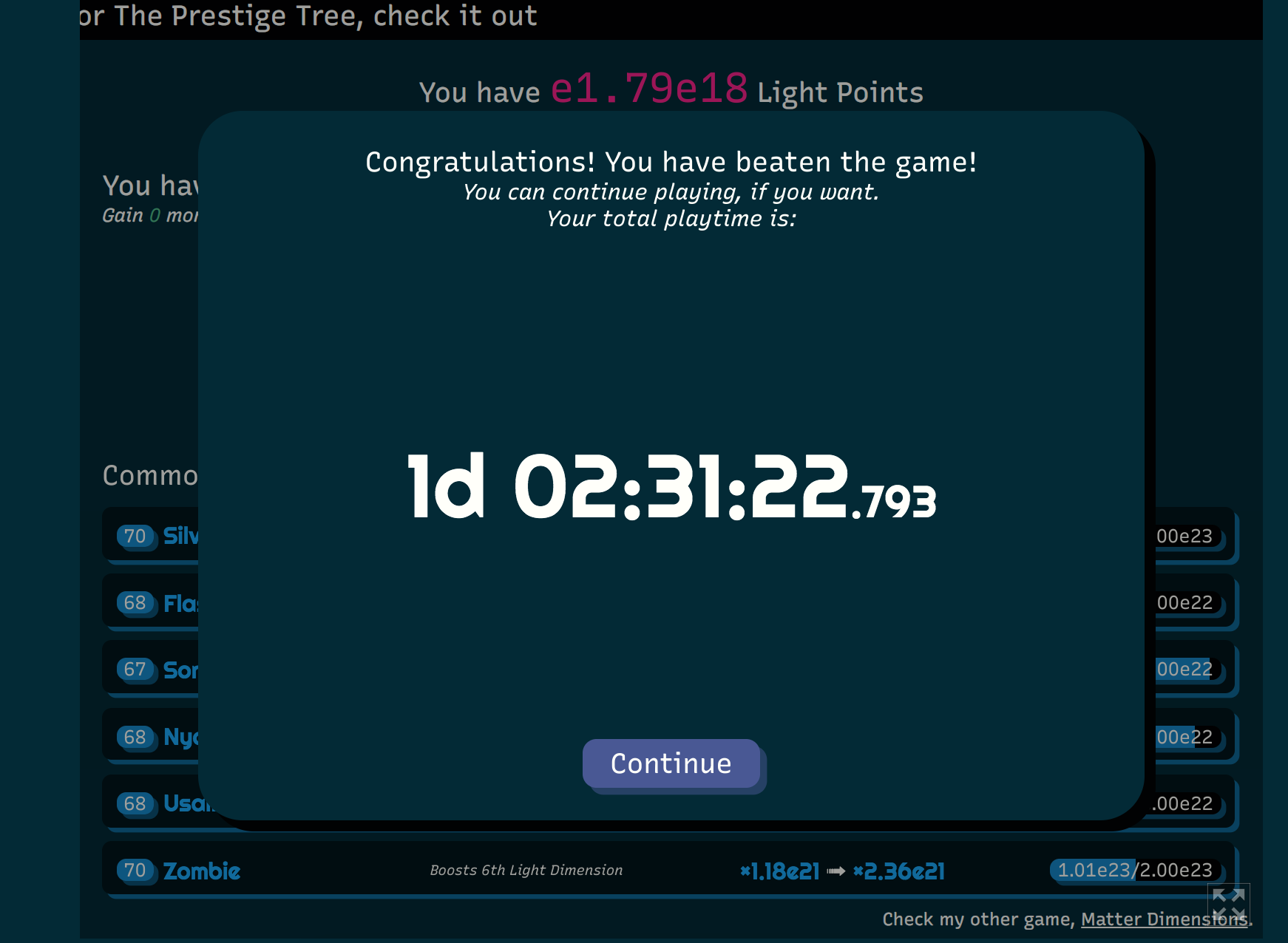 pretty fun

couldn't figure out how to see past version history to see all the previous perks earned--that would be cool

actions seemed underwhelming
Yeah, true, actions are just a timekiller so you have something to do if you are bored of waiting. They can be skipped without losing much.
hey Semenar can you add a new version i completed the game recently so can you create v1.0.1?
an image.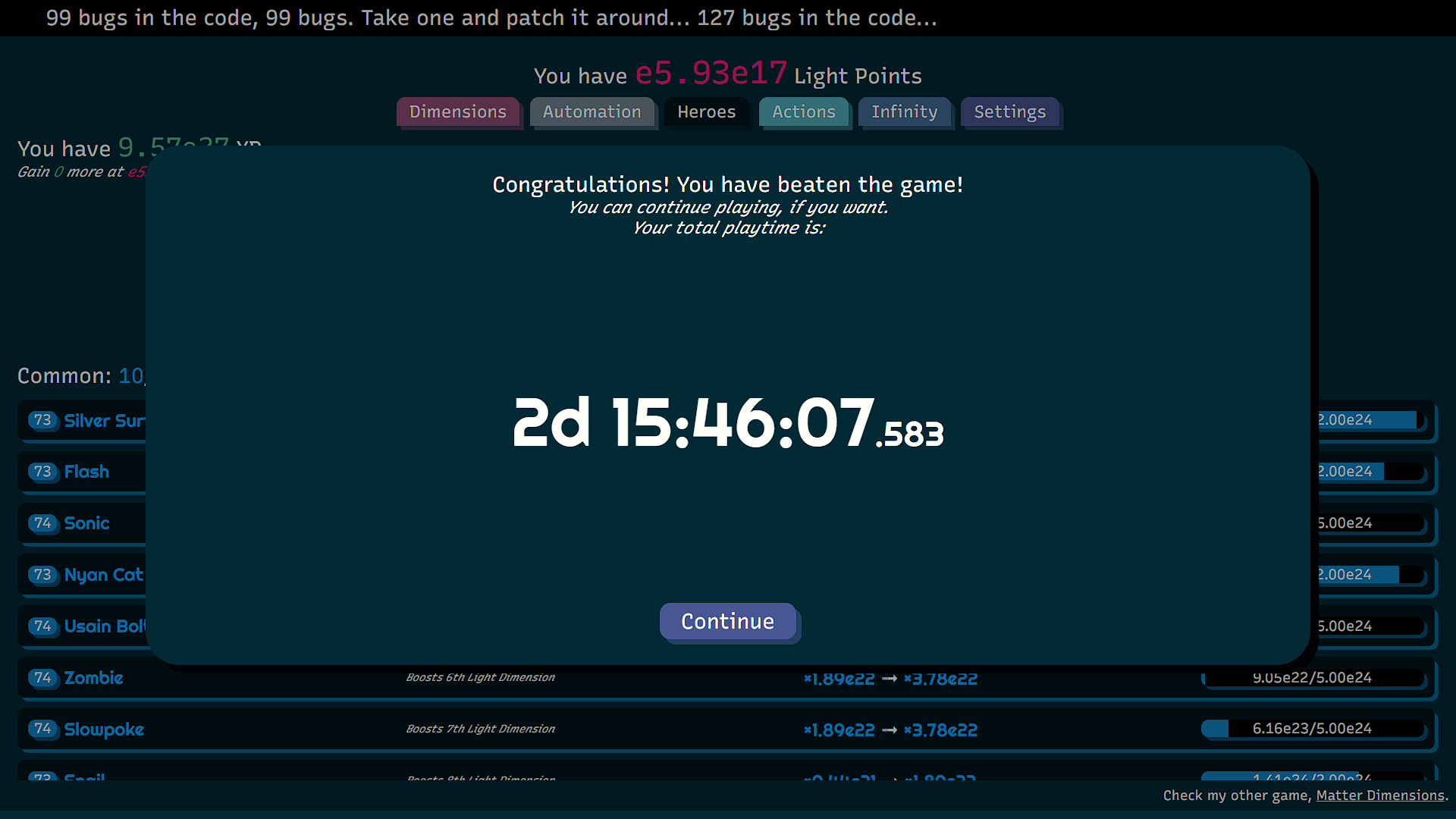 love this concept, if you decide to keep working on it post Game Jam I think a good implement would be challenges and having to go to earlier versions to complete them.
Really fun game, very cool concept and very fun gameplay :D
It's pretty cool so far :) It's your solid, basic incremental with upgrades!

I really like this concept. Even though it's finished currently, I think you should return to it someday and add new updates.
I'm enjoying it a lot especially for a game jam game
Aren't jam games supposed to be good?
No. That is why there is a "First Place" winner, and so on, down to the "Loser". Sometimes they are all good--but sometimes hey are all bad, too.

I'm really enjoying this, but somehow my savegame gets corrupted with each version upgrade, so I have to start over again from 0 points... ;)
They say they'll fix that in v2.0 ... yeah, v2.0! *nods emphatically*